Image Size App for iPhone and iPad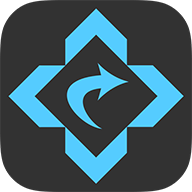 This app allows you to resize an image to whatever size you like, quickly and easily. You can specify the output format using one of the following four units of measurement: pixels, millimeters, centimeters, inches To preserve aspect ratio just tap on the chain icon between width and height input fields. Image Size gives you the option of saving, emailing, printing or sharing the final image.
Resize your image in just four easy steps:
- Open an image or take a photo
- Enter your desired output size
- Crop the image with your fingers using multitouch gestures
- Save / print / send / share image
Resize a photo or image with this app in seconds.
Screenshots